Design Automation Conference 2017
Booth #1922
18-22 June 2017 Austin, Texas, US
This year, we will exhibit again at the Design Automation Conference, better known as DAC. Come see us at booth #1922 where Sigasi experts will demo Sigasi Studio 3.5. To schedule a demo at your most convenient time, send us an email at support@sigasi.com.
In this upcoming release, which will be published prior to DAC, we have integrated additional SystemVerilog features in the existing tool to be a complete SystemVerilog IDE. Sigasi Studio has supported Verilog and VHDL languages since 2008 and the early knowledge of these languages allowed us to integrate additional SystemVerilog features in our existing tool. Some of the new features are already available through our preview channel.
The 54th edition of DAC will be held in Austin, Texas, at the Austin Convention Center. DAC is the premier conference and trade show devoted to the design and automation of electronic systems (EDA), embedded systems, and software (ESS), intellectual property (IP), Security, IoT, and Automotive applications. Visit the DAC website for more info.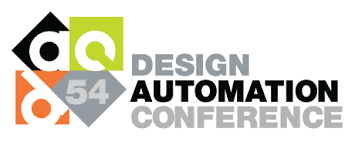 2017-05-15