Learn about the new features of Sigasi Studio 3.6 in our Webinars
We are organising a webinar to demonstrate the new and improved features of our Sigasi Studio 3.6. You can join us at 15:30 or 20:30 CEST on Tuesday the 3rd of October.
We will take about 20 minutes to demonstrate the new features. No slides, just an engineer to engineer tech demo. After that, we will be open for questions.
If you want to attend, please register below. If you can't attend, please register to receive a link to the presentation afterwards.
Tuesday, October 3rd, 2017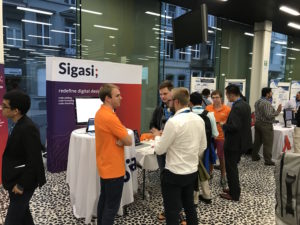 2017-09-26