ESC Boston - Tutorial
Thursday, May 4, 2017
We will offer a 20 minute Quick-Start "IDE for Hardware" tutorial every half hour on

Thursday May 5 

by appointment only. Please write us to secure your spot. Bring your MAC address to have free software delivered to your computer after the workshop, so you can run your own examples.

In the tutorial, you will learn:

How Sigasi applies Software IDE methods to VHDL and SystemVerilog code editing, browsing, checking, and design documentation. You will understand how Sigasi Studio…
Checks hardware design code interactively and automatically
Formats hardware code
Creates hyperlinks to help navigate through the design
Outputs block and state machine diagrams from legacy and new code
Identifies mistakes while you type
Suggests code fixes interactively
Spots issues while you code
Improves design entry, code quality and documentation all around, and…
Why some say that Sigasi Studio makes coding fun… You'll be the judge.
Secure your spot
ESC Boston, Thursday May 5, 2017, from 10AM to 4PM, 

by appointment only, please write us to secure your spot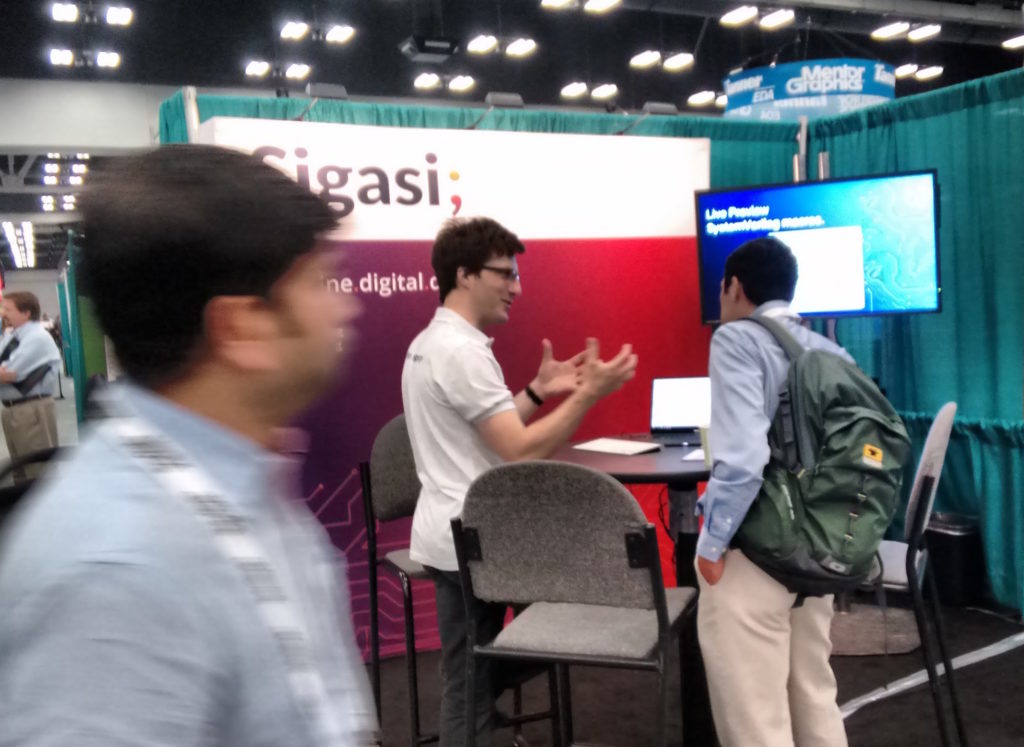 2017-04-20