Learn the new features of Sigasi Studio 3.3 in this Online Demo
We are organizing a webinar to demonstrate the new and improved features of our Sigasi Studio 3.3, which has been released on the 6th of December. You can join us at 16:00 CET on Monday the 12th of December.
We will take about 20 minutes to demonstrate the new features. No slides, just an engineer-to-engineer tech demo. After that, we will be open for your questions.
If you want to attend, please register below:
Monday, December 12, 2016 4:00 pm |  Europe Central Time (Paris, GMT+01:00)  |  1 hr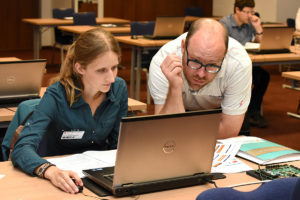 2016-11-30