Today, we are announcing Sigasi Studio 3.3, with a lot of new improvements. We have added extra syntax checks and quick fixes. The block diagram view has improved and we have added several other improvements.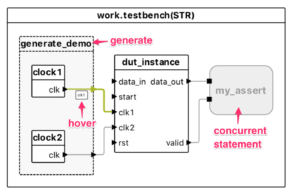 We currently are working on SystemVerilog improvements, including UVM support. These features didn't make the 3.3 release deadline. Instead, you can expect improvements in the preview version soon.
You can download the new release on our Download page.
Read the release notes or join us on December 12th for a demo on the new and improved features.
2016-12-06