DVCon Europe 2016
19-20 October 2016 Munich, Germany
DVCon Europe 2016 is a technical conference in Europe targeting the application of standardised languages, tools, and methodologies for the design and verification of electronic systems and integrated circuits.
In order to boost the interest, usage and development of electronic design automation (EDA) and intellectual property (IP) standards in Europe, this highly technical conference is organised to invite industry experts to learn and share best practices.
Visit our booth
If you are planning to visit DVCon, don't forget to stop by our booth #402 !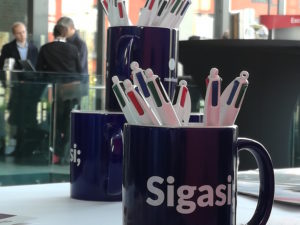 Read more about this event on the website of DVCon.
2016-10-14