Semisrael 2017
28th of November 2017 Airport City, Israel
SemIsrael's target is to form and support the online Israeli Semiconductors community. It is the essential place for the semiconductors professionals to start the day. SemIsrael was formed by semiconductors veterans, who are involved in this fascinating industry for more than 10 years, for the benefit and growth of the community.
Visit the AST booth
If you are planning to visit Semisrael, do stop by the AST booth. We are represented by AST, Advanced Semiconductor Technology, distributor for this region. Our General Director Bob Seghers and our CTO Hendrik Eeckhaut will also be present to demo Sigasi Studio. They will be happy to provide you with all the information needed.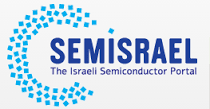 Visit the Israeli Semiconductor Portal for more info.
2017-11-23