Semisrael 2018
27th of November 2018 Airport City, Israel
SemIsrael's target is to form and support the online Israeli Semiconductors community. It is the essential place for the semiconductors professionals to start the day. SemIsrael was formed by semiconductors veterans, who are involved in this fascinating industry for more than 10 years, for the benefit and growth of the community.
Visit the AST booth
If you are interested in the newest productivity features for hardware design and verification in VHDL and SystemVerilog, stop at the AST booth and enjoy a full demonstration of our newest version of Sigasi Studio XPRT.
The engineering team of Advanced Semiconductor Technology will be there for you to demo how Sigasi Studio makes your hardware design and verification work easier and faster in VHDL and SystemVerilog.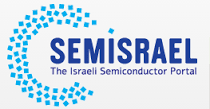 Visit the Israeli Semiconductor Portal for more info.
2018-11-21