The Smart Systems Industry Summit 2016
October 11th 2016, 9:00 - 18:00, Mechelen - Belgium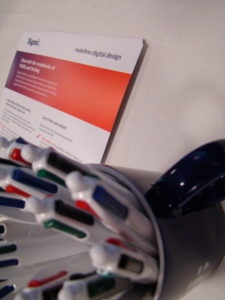 The Smart Systems Industry Summit is an international conference and exhibition on Smart Electronic Systems. The conference will offer a stage for the companies and organizations of the embedded eco-system to highlight their achievements and realizations in different application domains.

One day to get updated on all the local expertise and to get sneak preview on what the future will bring in the domains of  "Smart Health", "Smart Vehicles", "Smart Home and Cities", "Smart Vision" and (new this year) "Smart Analytics" !

On the exhibition floor there will be plenty of room for business and networking. More than 30 companies will showcase their superb demonstrators to convince the participants of their expertise and experience.
Visit our booth
The SSIS conference and exhibition is organized right in the center of the vital DSP Valley eco-system. Meet, feel and deploy the future together with DSP Valley and its members in Mechelen, Flanders. Meet the future on October 11, 2016 and don't forget to stop by our booth.

Read more on the website from SSIS2016 …

2016-09-23